P365/Y2K
OK, so what's up with all the pictures and posts?
On July 10, 2009, I started taking part in Project 365, a year-long exercise in photography and self-discipline (not necessarily in that order). The ground rule? Take and post a photo every day. That's it. The subject, timing, medium, etc., are all up to the "project manager" (the participant).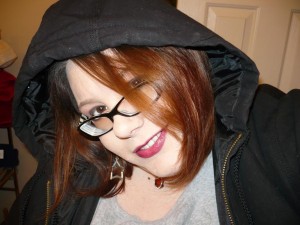 Though the P365 "guide" states the participant can take some liberties, such as posting more than one photo at a time if she can't get to a computer on a certain date, I decided to challenge myself to actually post every day before midnight. I also challenged myself to actually post a short blog entry (usually but not always related to the photo) so I could keep up with my activities throughout the year.
I've never missed a day.
When July 9, 2010, rolled around — under the advisement of people I trust, and despite the many changes in my life (or maybe because of them) — I decided another year was in order. But what would I name it? P3652 was too many numbers, and P365 Year 2 was too long. So I settled on …
Y2K, which stands for "Year 2 Kate."
I have seen many P365 streams that are visually stunning compared to mine. But I'm not trying to document my improvement as a photographer. Instead, I'm trying to document my life as a friend, daughter, editor, cat lover, geek and collector of red pens. And you know what? I think things are turning out just fine.